Revision of the Packaging Directive and the Essential Requirements
Save the date & register now!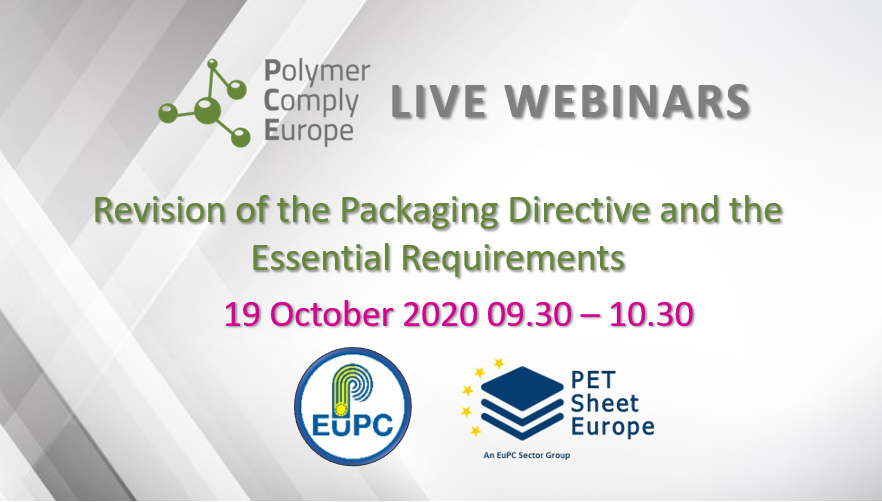 Polymer Comply Europe (PCE) is pleased to announce its next webinar on the Revision of the Packaging Directive and the Essential Requirements organised on behalf of European Plastics Converters (EuPC) Packaging Division and PET Sheet Europe.
The live webinar will take place on the 19th of October 2020 between 09.30 - 10.30 CET and will highlight the upcoming public consultation on the review of packaging rules.
Agenda:
Welcome & Introduction
​Silvia Freni-Sterrantino, Senior Legal & Regulatory Affairs Manager: EuPC
Role for the Design for Recycling in the Framework of the Revision of the Packaging and Packaging Waste Directive 
​​ Maja Desgrees Du Lou, Policy Officer: European Commission DG Environment
Questions & Answers *
Closing

Meet the Speaker: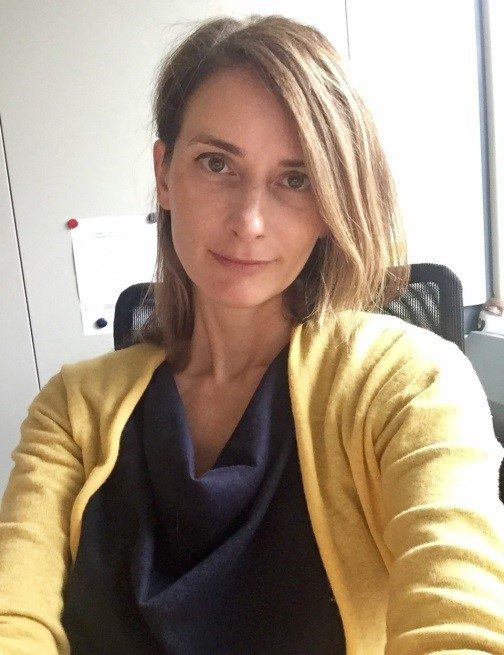 Maja/Mrs Desgrées du Loû has been working for the European Commission since 2002. As a fully trained lawyer with experience in the national judicial and administrative system, as well as a Master Degree in EU law from the College of Europe in Brugge, she first worked three years in the Legal Service of the Commission. She then moved to more political work at the EC Representation in Ljubljana, Slovenia, where she stayed for three years. Since 2018, Maja has been working in DG Environment. For ten years, she was dealing with infringement procedures across all sectors of the EU environmental acquis. In June 2018, she joined the Unit dealing with Waste Management and Secondary Materials where she is in charge of the Packaging and Packaging Waste Directive. Maja is also dealing with various legal issues in her unit and coordinating the Commission's enforcement action related to EU waste acquis.
Participation: 
Registration required, participation is free of charge.

 *We would like to kindly ask you to send us your professional questions in advance. We will have limited capacity and time to answer the real time questions, however the speaker(s) will be answering the pre-collected and selected questions. Please submit your questions to Lilla Mezriczky – [email protected] before 15 October 2020 12.00 CET.