Meet the speakers: Digital Future of Plastics Factories - How to successfully collaborate on an Erasmus+ project?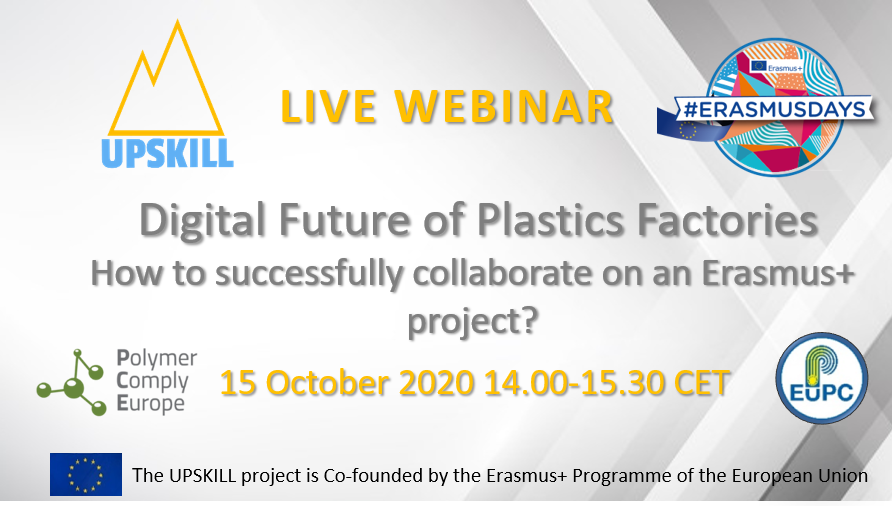 The Skills for the Digital Future of Plastics Factories - UPSKILL
Polymer Comply Europe (PCE) is pleased to announce its 2nd live webinar on the UPSKILL project "Digital Future of Plastics Factories - How to successfully collaborate on an Erasmus+ project?", organised on behalf of European Plastics Converters (EuPC) and the UPSKILL project. The webinar is part of Erasmus Days 2020, showcasing the impact of Erasmus+ projects and the experiences of beneficiaries of the Erasmus+ Programme.
The live webinar will take place on the 15th of October 2020 between 14.00 - 15.30 CET and will focus on digitalisation in the plastics industry, challenges and solutions during a collaborative work among multiple partners on an Erasmus+ project.
Webinar agenda:
Welcome & Introduction
​Marjan Ranogajec, EuPC
Digitisation and cooperation – unlocking the potential of the circular economy
​Jordi de Vos, Circularise
UPSKILL project: Goals and progress
​Grazina Zardaleviciene, LINPRA
Challenges, obstacles, and potential solutions during an Erasmus+ project. Creating UPSKILL manuals for students and teachers
​Marc Manguin, ISPA
Questions & Answers *
Closing remarks

Participation:
Participation is free of charge, registration is required.
Meet the speakers: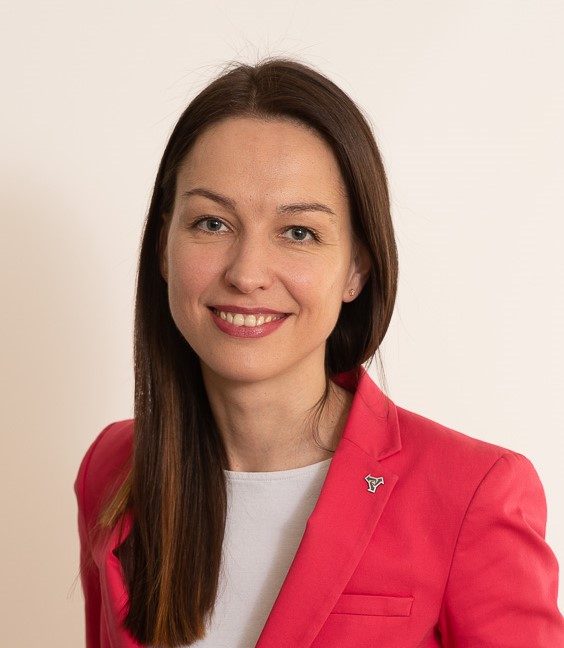 Grazina Zardaleviciene has masters degree in law from Mykolas Romeris University, Vilnius (Lithuania). Grazina worked as an International Relations Manager at the Customs Department under the Ministry of Finance of the Republic of Lithuania. Since 2018 she works as a Project Manager - Coordinator at the Lithuanian Engineering Industry Association LINPRA in Vilnius. She is managing the activities of international projects in
​vocational and higher education, innovation and engineering for example: the UPSKILL, 4CHANGE, MARKET 4.0 etc.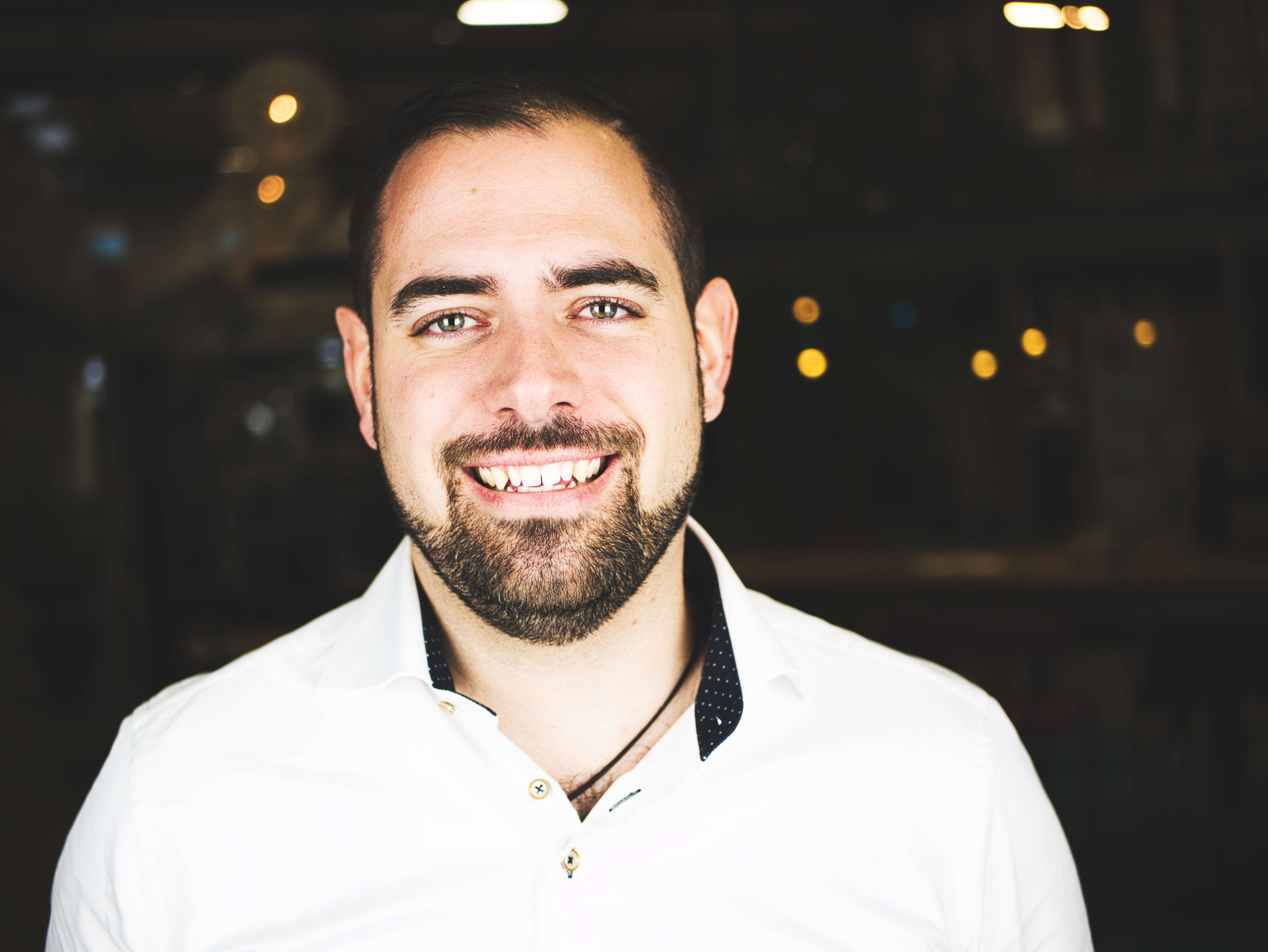 Jordi de Vos is one of the founders of Circularise. He's been an entrepreneur since his first year of university studies, which he traded to focus full time on Circularise. He lives and breathes technology, he is the mastermind behind Circularise's strategy who tirelessly works to create a circular economy in the digital age for organisations such as Covestro, Domo Chemicals, Porsche and many others.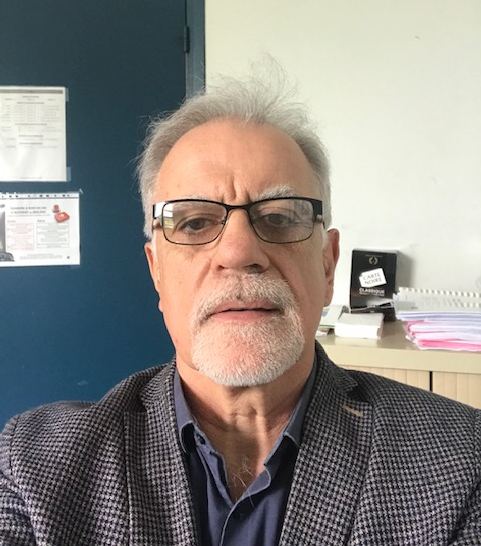 Marc Manguin worked as an electronic engineer in France and in the United States for 10 years after he had finished his studies. In the last 30 years Mark has been working as a teacher and a pedagogic manager in vocational training centers as Training department management for industry, Training programs engineering and management, Training courses design, European projects collaborations, E-learning engineering in France.

UPSKILL Objectives
​- Analyse and identify qualifications and European VET curricula for plastics production line conductors based on the current and future skills demand in the plastics industry;
​- Develop an adaptive work-based learning vocational training programme by integrating digital, programming, circular economy, and lean manufacturing skills.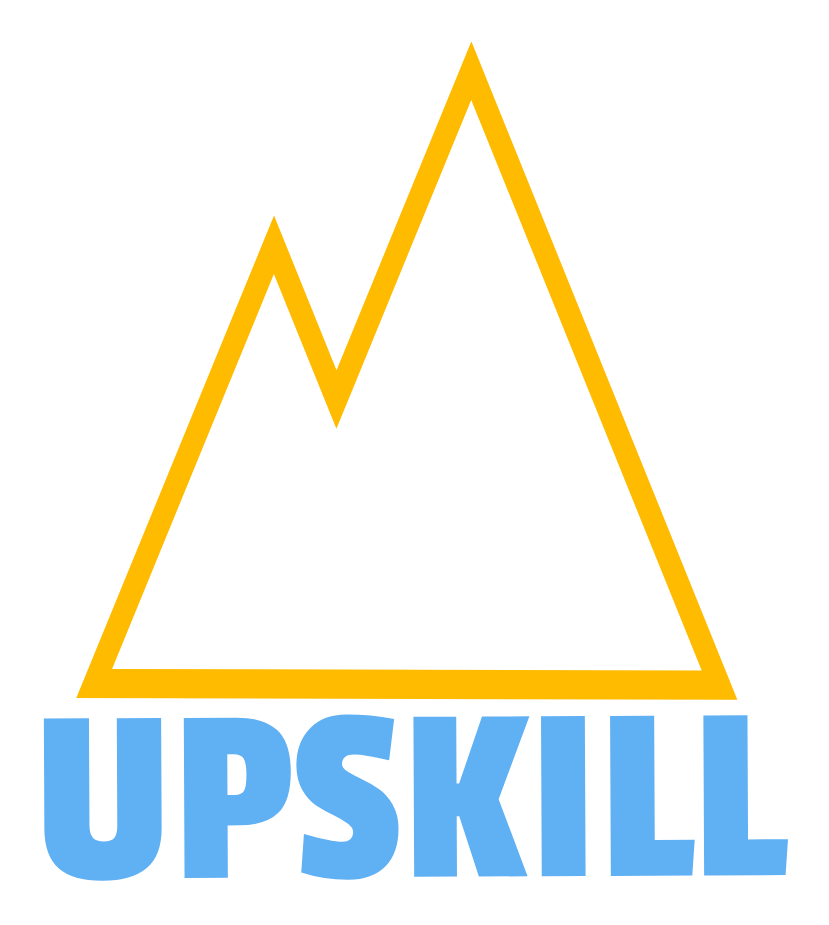 * We would like to kindly ask you to send us your professional questions in advance. We will have limited capacity and time to answer the real time questions, however the speaker(s) will be answering the pre-collected and selected questions. Please submit your questions to Lilla Mezriczky – [email protected] before 13 October 2020 12.00 CET.