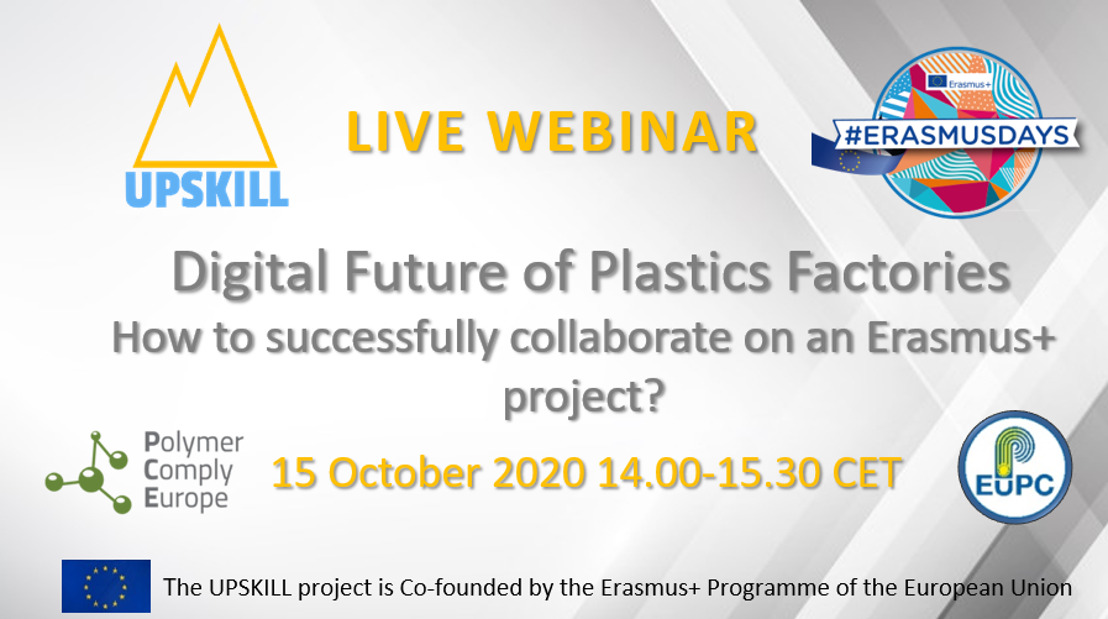 Digital Future of Plastics Factories - How to successfully collaborate on an Erasmus+ project?
Save the date and register now!
The Skills for the Digital Future of Plastics Factories - UPSKILL
Polymer Comply Europe (PCE) is pleased to announce its 2nd live webinar on the UPSKILL project "Digital Future of Plastics Factories - How to successfully collaborate on an Erasmus+ project?", organised on behalf of European Plastics Converters (EuPC) and the UPSKILL project. The webinar is part of Erasmus Days 2020, showcasing the impact of Erasmus+ projects and the experiences of beneficiaries of the Erasmus+ Programme.
The live webinar will take place on the 15th of October 2020 between 14.00 - 15.30 CET and will have focus on a need for a digitalisation in the plastics industry and on challenges, obstacles and solutions during a collaborative work among multiple partners.
Webinar agenda:
Welcome & Introduction

Marjan Ranogajec,

EuPC

Digitisation and cooperation – unlocking the potential of the circular economy

Jordi de Vos or Mesbah Sabur

, Circularise

UPSKILL project: Goals and progress

Grazina Zardaleviciene,

LINPRA

Challenges, obstacles, and potential solutions during an Erasmus+ project. Creating UPSKILL manuals for students and teachers

Marc Manguin,

ISPA

Questions & Answers *

Closing remarks

Participation is free of charge, registration is required.
UPSKILL Objectives
- Analyse and identify qualifications and European VET curricula for plastics production line conductors based on the current and future skills demand in the plastics industry;
- Develop an adaptive work-based learning vocational training programme by integrating digital, programming, circular economy, and lean manufacturing skills.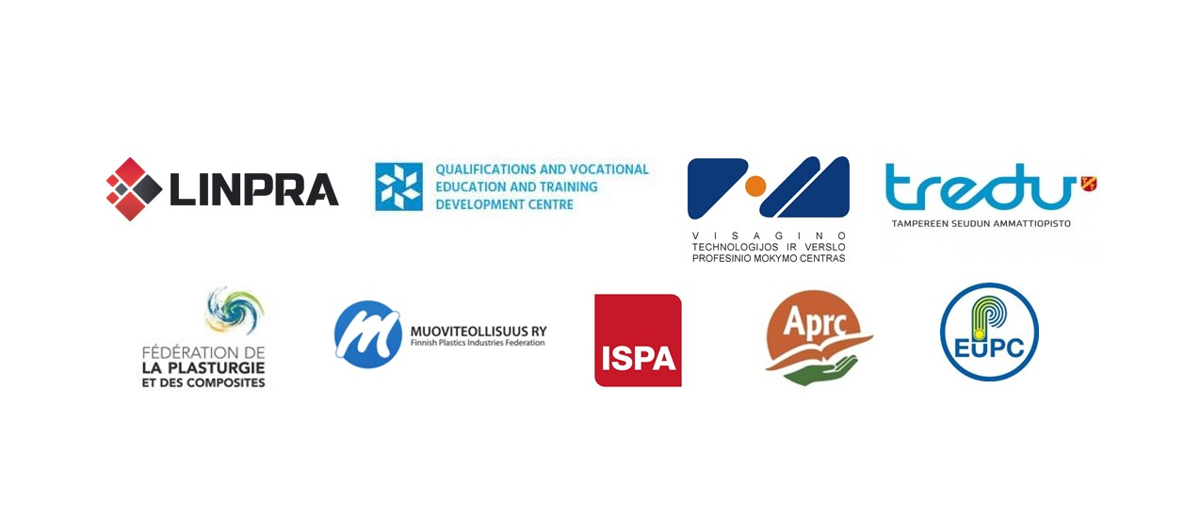 * We would like to kindly ask you to send us your professional questions in advance. We will have limited capacity and time to answer the real time questions, however the speaker(s) will be answering the pre-collected and selected questions. Please submit your questions to Lilla Mezriczky – lilla.mezriczky@pceu.eu before 13 October 2020 12.00 CET.